Creating Targeted Campaigns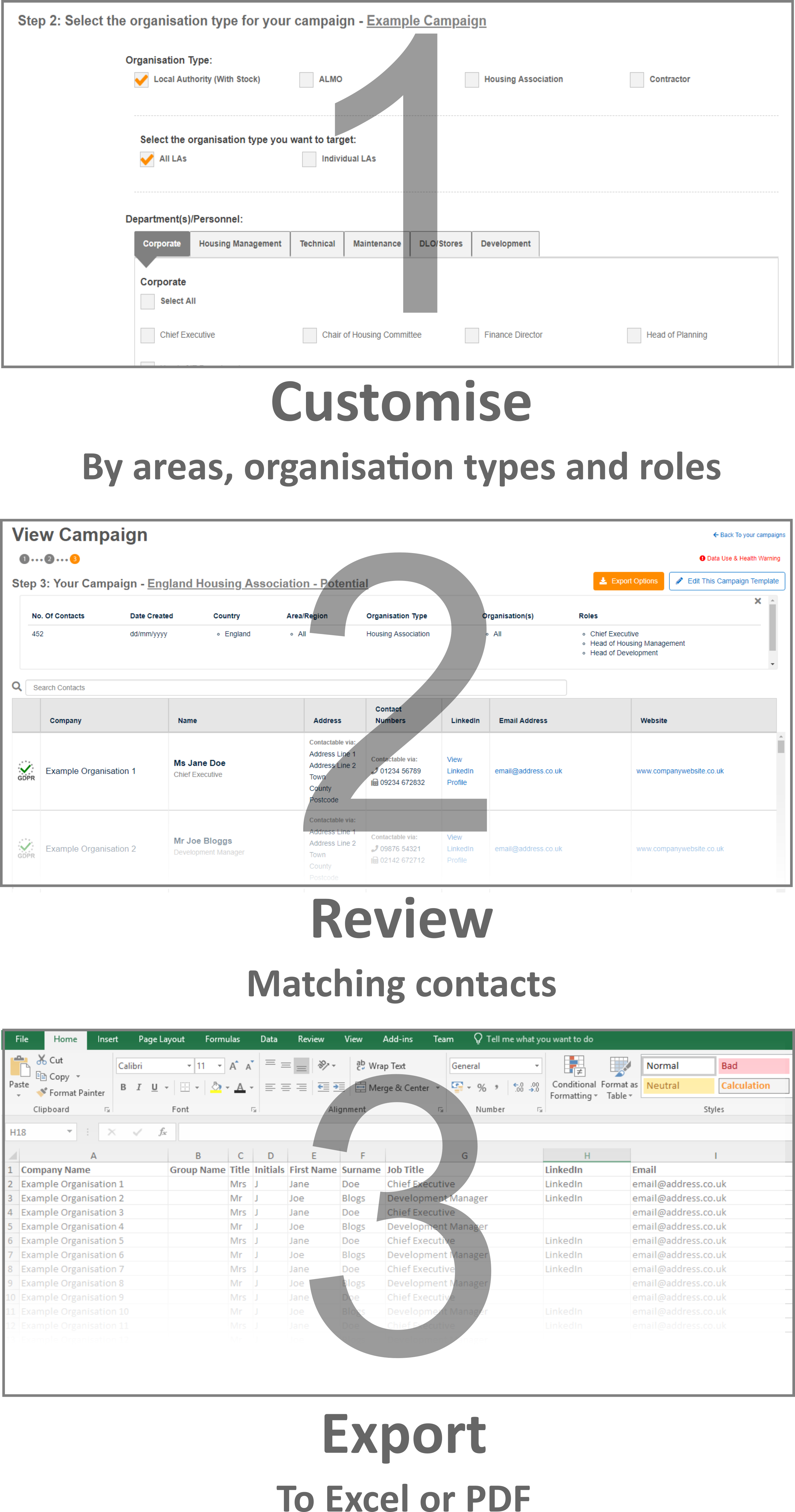 The Marketing Campaign Builder tool enables you to create bespoke, targeted campaigns for marketing activities, product launches, or transmission of company information. The link between the Reports and Marketing Campaign Builder tools means that you can build a report that has specific information relevant to your business and then produce a marketing campaign directly from this, saving you time and delivering results.

You can save reports within the PREEMPT system, which automatically update with any changes to the data whenever you run them. However, should you need to, you can still export these to either Excel or PDF.