Winners, Ranks & Contracts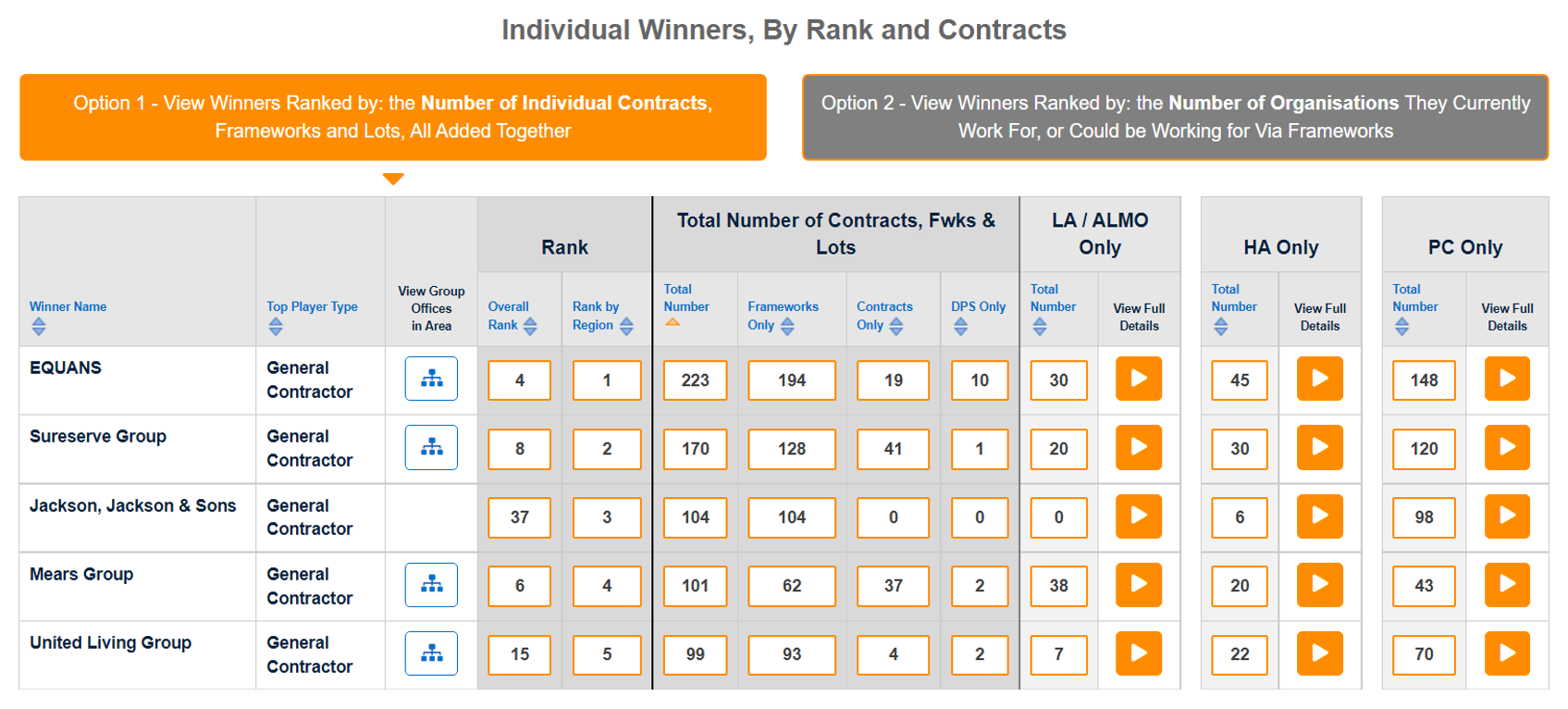 Our social housing market intelligence data includes product specific contract data, which we have collated to help you to see how you and your competitors rank against each other. The ranking screens not only show who has won a place on the most frameworks, contracts and lots, but also whether these are directly with Housing Associations, Local Authorities and ALMOs or indirectly via Procurement Consortia.
Compare Your Competitors Contracts
You also have the ability to specifically select and compare any contract winners, simply by searching their name.