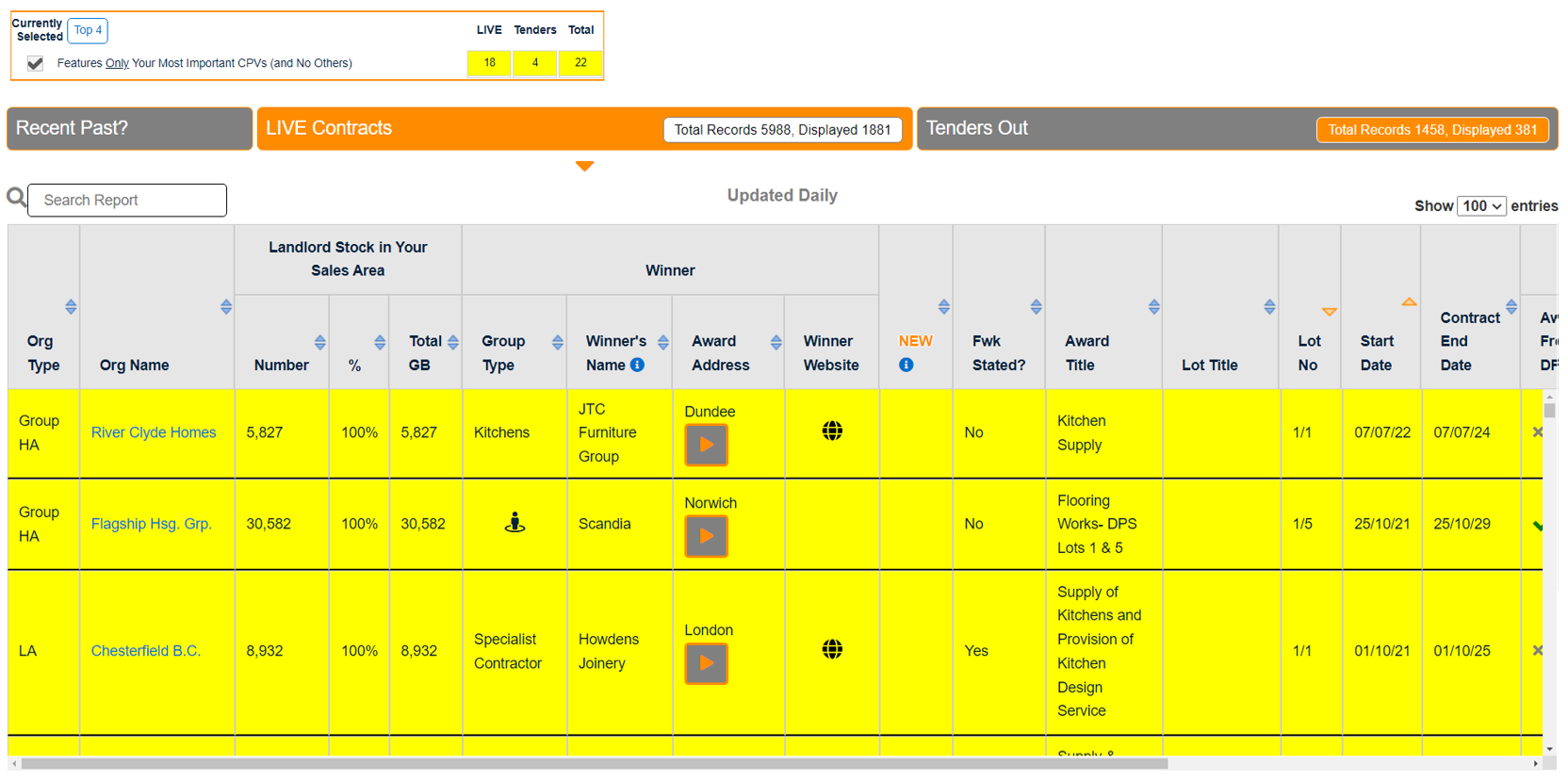 We take all the contracts that go through the FTS systems and filter them down to those that have been tendered by registered social landlords and Procurement Consortia.
Also, as anything that was originally put out to tender through the European database must follow through to completion, we still monitor the OJEU system.
Once the contracts have been matched to a registered provider or Procurement Consortium they are then cross-referenced against the CPV codes that are assigned to these tenders. We then use your chosen CPVs and Keywords to give you customised results, specific for your type of business.
Contract Summary by Landlord
The customised contract data can be viewed in a number of ways.
In the Summary of Landlords by Rank and Contract screens you can quickly discover which landlords have the most contracts/frameworks (and those that don't), helping you figure out who to target.
Or, if you would prefer, a full overview of the data is available.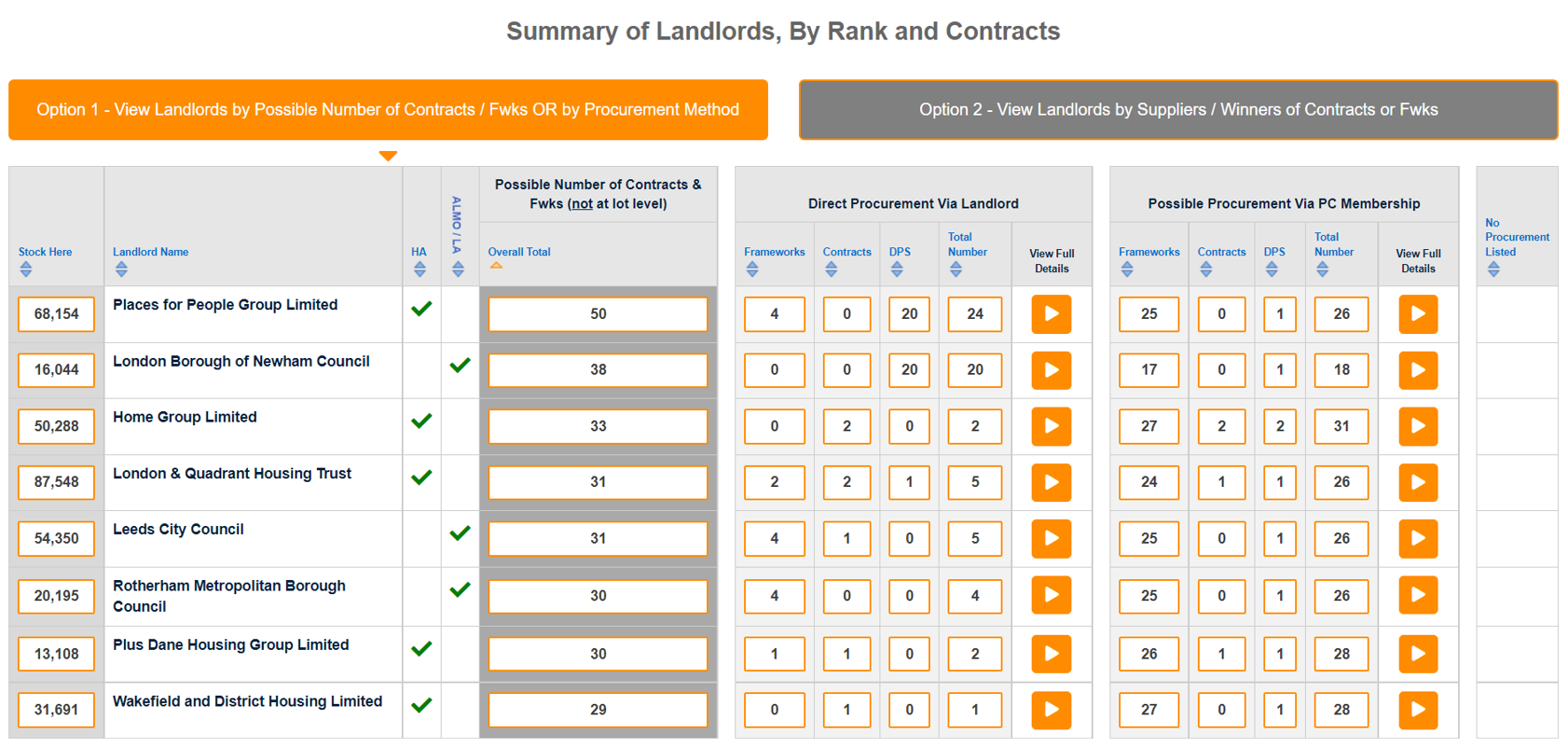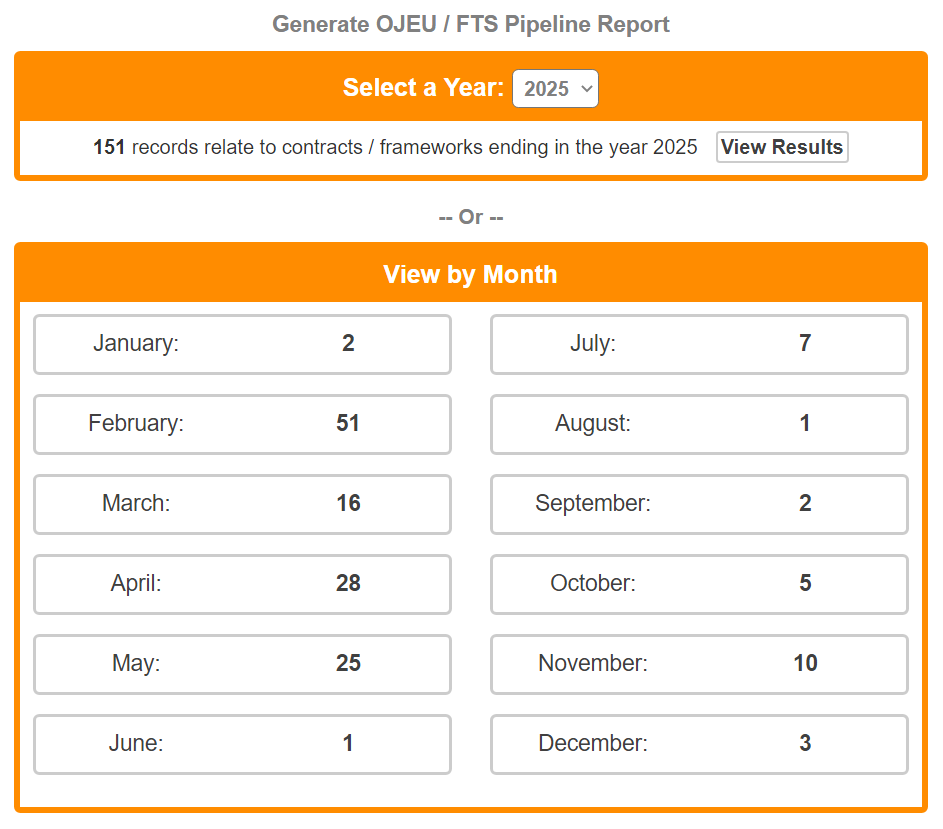 Using the FTS Pipeline Report you are able to view which contracts are due to expire. From this you can plan who to approach and when.